MLB Betting
Let's face it – the popularity of baseball in the US is simply unparalleled, compared to just about any other sport.
The fact that there are as many as 30 teams playing an astounding 162 games each season also makes MLB an ideal platform for bettors looking to cash in (quite literally!) on the lucrative opportunities that the league has to offer.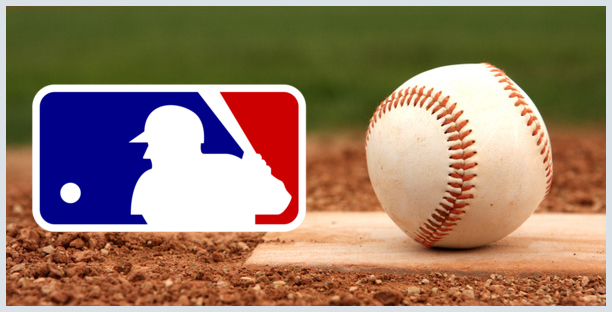 Betting on the MLB
Betting and winning big on MLB bets requires that you wager on the finest online sportsbooks that are around. Making a selection – given the wide range of these sportsbooks, is no mean feat but we at US Leagues Betting have done all the hard work for you, shortlisting the best sportsbooks below.
Top MLB Betting Sites
*Terms and Conditions apply to all bonus offers on this website. Please visit sportsbooks for details.
As you can see above, we have listed these sportsbooks in the order of their preference, with the first choice being the BEST one, and so on. The welcome bonuses – which are today an integral component of betting sites like these, are also duly specified.
Expert Opinions
Experts play a key role in placing right bets. Often, the reason some folks perform very well on MLB bets while others tend to fail regularly, is because the former are open to expert advice.
The key clearly lies in expertise, which of course comes with experience. Knowing the pulse of the game and analyzing trends plays a huge role in the way one can predict future outcomes. At US Leagues Betting, we always encourage seeking out expert opinion, which really helps you place the best, most lucrative MLB bets.
Personalized Strategies
Expert opinions work best when combined with your own unique strategies. After all, there is really no one-size-fits-all approach that applies in case of MLB betting, as with life in general.
So a great way to maximize returns on MLB bets is to take the inputs as received from experts and then weave your own unique betting strategies around them.
MLB Bets
MLB bets take on various hues.
Here we will look at some of the most prominent ones.
Runline Bets
Very popular among bettors, here you don't just pick a winner (or loser) but also the margin of win/loss, i.e. the run line which is a consistent 1.5. Payout odds are changed by sportsbooks, depending on which side of the run line you are on.
Moneyline Bets
Far more straightforward than run line bets, here you simply pick the likely winner – and when they win, you win too!
Careful though; winning bets on a team already likely to win will be low, while returns on a team with low propensity to win would be high if it does win! Yes, the oddball phenomenon would very much be at play here – with great returns!
Futures Bets
These are bets placed well into the future – will a team make it to the playoffs? How many wins will a particular team have in a season? These are some examples of futures bets. As would be apparent, these bets are placed well in advance, prior to the commencement of a season or just when it begins. As a result, correct wagers pay off handsomely too!
Proposition Bets
Simply put, proposition bets foresee the occurrence of a particular event (or not). Who will hit the home run? Which team will actually get around to scoring first? If you're betting on such occurrences, you are proposition betting.
Over-Under Bets
A simplistic MLB betting scenario where you bet on whether the total runs scored in a game will be above or below a particular number.
Conclusion
On this page, we have listed out all the critical aspects you need to know to bet successfully on the MLB. Many out there have used this information to their advantage and managed to ensure consistent, high winnings. We also offer the best consensus picks around!