MLS Betting
The MLS (Major League Soccer) did take a while to set itself up and get going as a major professional soccer league in the United States but once it did, there has been no looking back.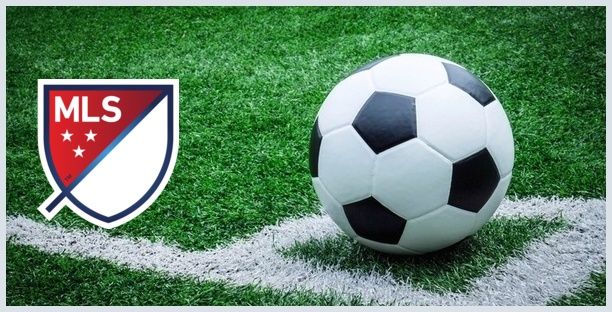 Top MLS Betting Sites
*Terms and Conditions apply to all bonus offers on this website. Please visit sportsbooks for details.
The league has gone from strength to strength in its relatively short lifetime since its launch in 1996, and now averages a TV viewing audience of close to 400,000 per game, which is no small achievement considering that soccer is well behind the other American sports in terms of popularity. However, MLS now attracts some of soccer's biggest names., and as the league has grown in popularity both domestically and abroad, so has MLS betting.
The league is also pretty unpredictable and exciting. In the past seven seasons, six different teams have won the MLS Cup, so it can make for a much more enjoyable betting experience!
Today, when it comes to betting in US professional sports leagues, MLS is very much at the forefront.
MLS Betting Platforms
With the increasing popularity of MLS betting, platforms for placing your MLS bets have increased tremendously. Over time, sportsbooks have given more and more attention to soccer in the US, and you'll find MLS markets on all major betting websites in the States. We've selected some of the best in the table above to make things easier for you when selecting where to place your bets!
Make sure you compare the welcome bonuses on offer too, as there are some great deals to be had when signing up.
Placing your MLS Bets
Now that you're sifgned up and ready to go, it's time to get started. To help you navigate the MLS betting landscape, we explain some of the main bets you'll be able to consider placing here.
MLS Betting: Handicap Bets
A handicap bet is a popular bet type in points-based sports such as soccer, and involves one team starting the game with more or fewer points to try to even out the advantage that one team has over the other. It can make a match much more exciting for the wager. This is typically used with soccer teams who are the strongest within the league and don't get the best odds in games.
Double Chance MLS Bets
As the name suggests, this offers bettors twice as many chances of winning since twice the number of possible outcomes are taken into consideration. For instance, the home team's win or a draw will both fetch you rewards if you bet on them. Likewise, if you bet on the away team's win or a draw.
MLS Betting: Moneyline Bets
In this instance, moneyline bets are referred to as outright bets. You simply bet on the likely winning or losing team. The catch with MLS betting in this instance is that many games end in draws. Also, teams favored to win will fetch less when they actually win (since the odds are already in their favor) while underdog teams – in the case they do win and you bet on that happening – will fetch you greater rewards.
Over/Under MLS Bets
This is where you bet on whether you think the combined final goals scored by both teams will be over or under the amount of goals the sportsbook believe they will.
For example, if the sportsbook sets the line at 1.5 goals, 2 or more goals must be scored between the two teams for the over to hit. For the under to land, the teams' total combined goals scored in the game must be 1 or less.
MLS Spread Bets
These are quite simply "lines" offered by sportsbooks which both the team destined as favorite to win as well as the underdog have to cross – the favorite wins by at least that margin of goals (example: +1.5) while the underdog possibly loses, but again by the given margin of goals.
As you get into the thick of things as an MLS bettor, you will definitely get sharper at picking up the right lines for MLS spread bets.
MLS Prop Bets
These are simplistic bets with little to no skill involved. Examples include the number of goals that will be scored in a game, whether the total number of those goals would be odd or even, the time that will be taken for a shot, and so on. Given the extremely "chance" nature of these bets, it is really your call whether you want to get into these kinds of bets.
Conclusion
MLS is an enjoyable and highly competitive soccer league and betting on it can be a lot of fun. We'd recommend starting out with some simple, low-risk bets to find your rhythm as you gain further confidence with understanding which kinds of bets to go for in which games.
Check out our MLS odds, MLS futures and MLS consensus picks pages for more MLS betting info!