WNBA Betting
The Women's National Basketball Association (WNBA) has made major strides since its founding in 1996. Today, 12 teams fight it out for the coveted WNBA title, as the sport continues to receive increasing attention alongside the popular and long-established NBA.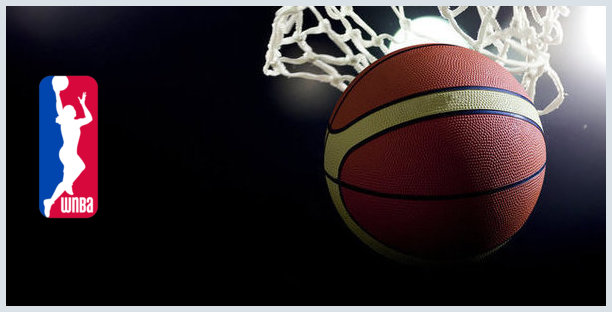 Top WNBA Betting Sites
*Terms and Conditions apply to all bonus offers on this website. Please visit sportsbooks for details.
WNBA viewer enthusiasm on television as well as audience attendance at stadiums has constantly been on the rise. In 2021, the WNBA averaged more than 300,000 viewers per game on TV – a continual rise as the sport keeps gathering momentum and popularity amongst the American public. This in turn has had a direct, favorable impact on WNBA betting activity, which is also growing.
Betting on WNBA Games
Kick start your WNBA bets by first selecting your preferred sportsbook or betting website. To help you, we have listed out the most prominent ones with the finest reputations in the table above.
We recommend these sportsbooks based on their overall reputation, their terms and conditions, their winning odds, and many more important factors that make up a solid, reliable and trustworthy betting website.
Of great importance to many bettors looking for a sportsbook recommendation are welcome bonuses. This has proven to be the biggest differentiator among betting sites in many player decisions on which sportsbook to go with.
WNBA Betting: Types of Bet You Can Place
Now that you're signed up and ready to go, you can start your WNBA betting activity.
There are a number of options you've got here. With 12 teams competing in the WNBA and the league's all-round dynamism meaning each team will play 36 games during the regular season, you won't be short of opportunities to place bets on the sport.
These are some of the most common bets that are placed, and which you'll come across:
Over/Under WNBA Betting
This is where you bet on whether you think the combined final points scored by both teams will be over or under the amount of points the sportsbook believe they will.
For example, of the sportsbook sets the line at 120.5 points, 121 or more points must be scored between the two teams for the over to hit. For the under to land, the teams' total combined points scored in the game must be 120 or less.
WNBA Spread Bets
These are quite simply "lines" offered by sportsbooks which both the team destined as favorite to win as well as the underdog have to cross – the favorite wins by at least that margin point while the underdog possibly loses, but again by the given points.
As you get into the thick of things as an WNBA bettor, you will definitely get sharper at picking up the right lines for WNBA spread bets.
WNBA Prop Bets
These are simplistic bets with little to no skill involved. Examples include the points that will be scored in a game, whether those points would be odd or even, the time that will be taken for a shot, and so on. Given the extremely "chance" nature of these bets, it is really your call whether you want to get into these kinds of bets.
WNBA Moneyline Bets
The simplest of all WNBA bets, where you wager on the odds of a particular occurrence, such as a team winning. As you'd expect, teams favored to win have a negative line on them; you will have to bet big to profit from their win (since they are likely to win anyway), while underdogs have a positive line where even a small bet can lead to huge profits should they win (since the probability of that happening is much lower).
Futures WNBA Betting
A futures bet is a wager on an event or series that will finish in the future, as opposed to betting on a single game or match. As such, WNBA future odds usually refer to who'll win a championship. Check out our specific WNBA futures page for more info on this.
Conclusion
The WNBA provides a thrilling sporting spectacle on which to bet, and we'd recommend starting out with some simple, low-risk bets to find your rhythm as you gain further confidence with understanding which kinds of bets to go for in which games.
Check out our WNBA odds page for more WNBA betting info!