WNBA Betting
The Women's National Basketball Association (WNBA) has made major strides since the time it was established back in 1996. Today, there are as many 12 teams that fight it out for the coveted WNBA title, with similar enthusiasm and passion as the men's NBA league.
WNBA viewer enthusiasm on television as well as audience attendance at stadiums has constantly been on the rise.
This in turn has had a direct, favorable impact on the way betting activity is taking place around WNBA games. Initial impressions were that of a women's sport – with primarily female viewers and followers, who tend to have less inclination towards gambling.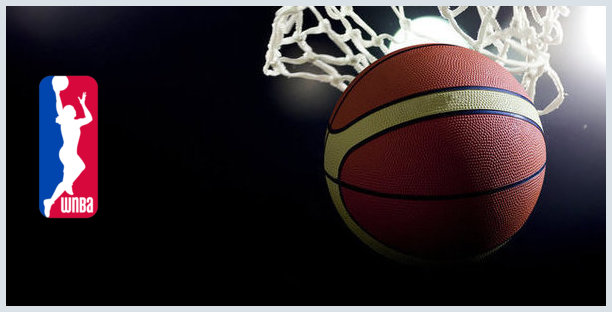 Over time though, such concerns were completely laid to rest, with immense fervor for betting around WNBA matches, from all sections of the betting community.
Betting on WNBA Games
Kick start your WNBA bets by first selecting your preferred sportsbook or betting website. To help you, we have listed out the most prominent ones with the finest reputations, in the table below.
Top WNBA Betting Sites
*Terms and Conditions apply to all bonus offers on this website. Please visit sportsbooks for details.
Factors you should consider include the overall reputation these platforms hold (look up third party reviews to get an accurate picture), their terms and conditions, their winning odds, and so on.
Most important though, would consistently be the welcome bonus. After all, in contemporary times, this has proven to be the biggest differentiator among betting sites. Aspects to consider would include the quantum of bonus as well as the percentage; more often than not, you will find it to be anywhere from 50% to 100% of the initial deposit you place on the betting site.
WNBA Bets
Bets placed on WNBA games are similar in nature to the ones in case of the regular men's NBA as well as other sports leagues.
Spread WNBA Bets
These are also called "line" bets since the betting site will assign you a line (nothing but an aggregate of points) around which you as a bettor will hope both the playing teams will play. So if you have a 6.5 line given to you, the team favored to win must do so by at least 7 points while the underdog must not lose by more than 6 points.
Moneyline WNBA Bets
Easy-peasy – bet on the winning team. Favorites tend to have a negative number assigned to them so you will have to bet big to win while underdogs will have a positive number; if they win (whose odds are less), you will win big even with a small bet.
Live WNBA Bets
Place WNBA bets as the game progresses – things couldn't get more exciting!
Total WNBA Bets
A variation of the over/under bets scenario where a total figure is assigned to you by the sportsbook; the playing teams must end up with a total score which is either above or below this (which is what you will be betting on).
Bear in mind that the total points in case of women's games tend to be reasonably lower than men's, so bet accordingly.
Conclusion
WNBA bets are a welcome addition to the overall "betting real estate" that is available to bettors. Already, many bettors partake in WNBA bets and over time, have managed to master the odds to ensure they end up on the winning side, more often than not.
Moreover, bear in mind that while enthusiasm around WNBA is growing exponentially, it is still nowhere near the NBA. The quantum of bets placed as well as the number of bettors themselves is a lot less in this case. For you, this is an excellent opportunity to reap rich rewards on a terrain which is still not significantly tapped.