NFL Betting
The National Football League (NFL) is the most popular spectator sport in the USA, with the 2021 season averaging 17.3 million viewers per nationally-broadcasted game.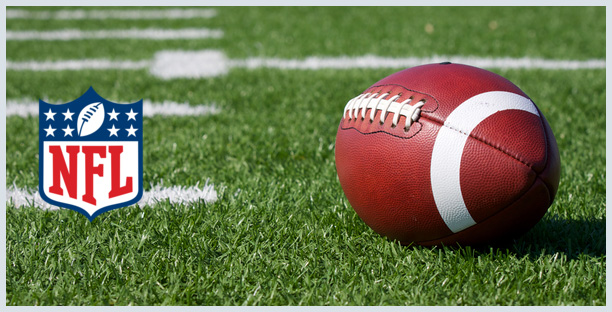 Top NFL Betting Sites
*Terms and Conditions apply to all bonus offers on this website. Please visit sportsbooks for details.
The NFL season culminates in the Super Bowl, a billion-dollar extravaganza, which drew 91.6 million viewers in the US alone in 2021. It's safe to say that the popularity of the NFL is pretty much second to none, and it's easy to see why NFL betting is also extremely popular, as fans look for added ways to get a buzz from games.
Like the viewing figures, this fervor has only increased over time, with betting on the NFL growing year on year.
If you want to get in on the NFL betting action, you'll need to sign up with a reputed sportsbook. Above, we've done the hard work for you, listing the finest platforms with the best odds and reputations so that you can bet with confidence on the NFL.
Among the many factors you would want to consider while selecting one of these platforms for NFL betting, would be the welcome bonus they have to offer.
Today, pretty much all sportsbooks offer welcome bonuses. What differs is the quantity and the terms on which they are offered; more often than not, things would be in the range of 50% to 100% of the initial deposit you make upfront.
NFL Betting: Types of Bet You Can Place
With your sign up process and initial deposit done, you are good to go with regards starting your NFL betting activity.
You'll need to be aware of the various kinds of bets that can be placed, so we've outlined the main types of NFL bet for you here.
Moneyline NFL Betting
This is one of the most simple and straightforward bets which can be placed; just predict the winning team. You will know the odds in advance, which means you'll also know who the favorites are and what the probability of each team winning is.
Parlay NFL Bets
The easiest way to understand parlay NFL bets is to look at them as single bets which actually bring together multiple bets. So, for a bet to be successful, you will be looking at various occurrences to combine and end up in your favor.
The advantage here is that if and when that happens (i.e. all the occurrences do end up as you wagered), the returns would be huge. At the same time, the odds of that happening are always low.
Points Spread NFL Betting
The sportsbook will assign a "spread" by which teams are expected to win for you to end up on the winning side. To give you an example –5 for the favorites would mean that team would have to win by more than 5 points for your bet to be a winning one.
Prop NFL Bets
These bets have little to do with skill and almost entirely to do with chance. Which team will win the coin toss, or whether the final score will add up to an even or an odd number? These are bets completely driven by chance. It is entirely up to you whether you really want to take a chance on such bets.
NFL Over/Under Betting
This is where you bet on whether you think the combined final points scored by both teams will be over or under the amount of points the sportsbook believe they will.
For example, of the sportsbook sets the line at 44.5 points, 45 or more points must be scored between the two teams for the over to hit. For the under to land, the teams' total combined points scored in the game must be 44 or less.
NFL Futures Bets
A futures bet is a wager on an event or series that will finish in the future, as opposed to betting on a single game or match. As such, NFL future odds usually refer to who'll win a championship. Check out our specific NFL futures page for more info on this.
Conclusion
As far as NFL betting strategy goes, it is tough to specify one until you have been betting on the game for a while and get a solid understanding of how NFL betting operates.
Therefore, we recommend testing the waters with what you think works best for you. Over time, you can easily look towards fine tuning this approach!